Beach Cleaning in Piraeus
Η ομάδα OCEANKING, το Σάββατο 5 Ιουνίου, παγκόσμια ημέρα περιβάλλοντος, αγκαλιάζοντας το σύνθημα του ΟΗΕ για το περιβάλλον: «Επανασχεδιασμός, αναδημιουργία, αποκατάσταση», με πολλή όρεξη και κέφι καθαρίσαμε τον όρμο Αφροδίτη στην Πειραϊκή. Με αυτή μας την δράση, υπό την αιγίδα του Δήμου Πειραιώς, "Imeresthalassas", καταφέραμε να απομακρύνουμε από τα βράχια του όρμου αλλά και από την θάλασσα, με απόχες, 20 σακούλες γεμάτες από πλαστικά μπουκάλια, αλουμίνια κουτιά, χαρτιά, καλαμάκια και πολλές εκατοντάδες «γόπες».

Η OCEANKING από το 2016, έχει ξεκινήσει εθελοντικές δράσεις για το περιβάλλον, συμβάλλοντας στην διάσωση της θαλάσσιας χελώνας. Επίσης αποτελεί στρατηγικό μας στόχο, εδώ και χρόνια, η προώθηση τεχνολογιών που είτε το παραγωγικό τους αποτύπωμα στο περιβάλλον να είναι όσο το δυνατόν μικρότερο, είτε οι ίδιες οι τεχνολογίες να συμβάλλουν σε έναν καθαρότερο πλανήτη.

Ευχαριστούμε τον Δήμο Πειραιά για την πολύτιμη βοήθεια του και όλους τους ανθρώπους μας για την σημαντική συμβολή τους σε αυτήν την δράση.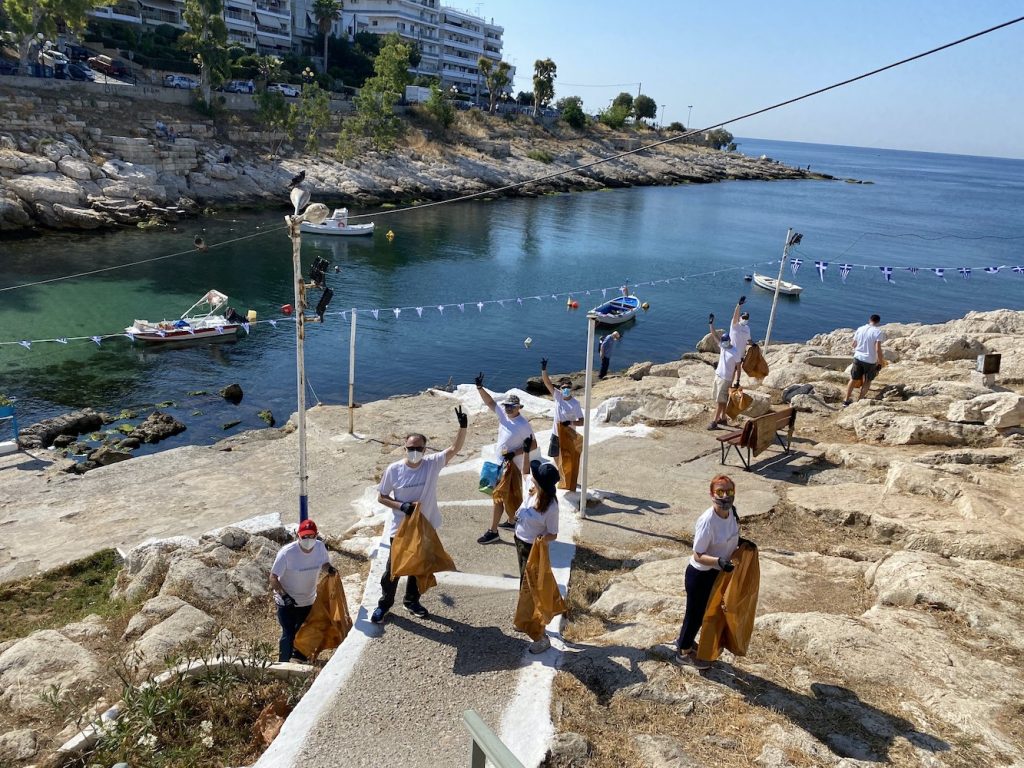 ---
On June 5th, the World environment day, the OCEANKING team cleaned the Afroditi Bay in Piraeus, embracing wholeheartedly the U.N 's slogan for the environment: "Reimagine. Recreate. Restore. " This action took place during "Imeresthalassas", under the auspice of the municipality of Piraeus. We managed to clean the whole bay, gathering 20 bags of plastic bottles, tin cans, papers, straws and plenty of cigarette butts.
Since 2016, OCEANKING has initiated a volunteering activity for the environment, contributing to the rescue of the sea turtle. Part of the same effort to be environmentally cautious, is our strive for promotion of technologies with the smallest possible ecological footprint and technologies that contribute to a cleaner planet.
We would like to thank the municipality of Piraeus for the valuable help, and all of our people for the important contribution in this action.